Let's hear it for the girls.
Besties need the chance to venture in search of distraction, sisterhood, and bonding. Whether it's to unplug or turn up the heat, Myrtle Beach has it all, from wine tasting to spa options to superb shopping.
There's also something to appreciate about spending time in the sand and waves.
We have suggestions for your next girls' getaway. Don't have one planned? Here's the perfect spot to change that. Get the girls together, gather your daughters, call mom, whatever works for you. There's adventure waiting for you in Myrtle Beach.
Girls' Myrtle Beach Getaway Weekend Guide
Sure, a hot spa treatment is great for opening pores and helping the body fend off toxins. But when you go with friends, it's a different experience.
Cinzia Spa at North Beach
It's more than a spa – it's a wellness center. This sanctuary is for deep rest, healing, and nurturing of body, mind and soul. Explore everything from day packages to an express menu. You'll find the right treatment to take your group away for a day.
A day of fun on your favorite beach ever never hurt any girl – so long as someone brings the sunscreen. On the Grand Strand, you have some excellent choices.
Myrtle Beach
The obvious choice. It's right in the middle of it all, right on the boardwalk, with a sea breeze blowing in your hair. Spread your beach towels. Bring your big hats and TBR books, and relax on this iconic beach together.
Shopping and spending to improve one's mood. That sounds so negative. We prefer, "browsing and buying to build better bonds."
Shops and restaurants abound in this fun shopping center. You could spend a day here, with fashion finds and interesting indulgences. Treat yourself to beeswax hand cream at Savannah Bee Comany. Grab lunch at Senor Frog's, and look for unique finds in the Southern Living Store. Then to the Grumpy Monk for live music, a spicy tuna roll, and martinis
Friendships are like a fine wine; they get better with time. Take a tour at a local vineyard and sample some of the best wine around.
Sweet wines, a patio, and live music. Not any ordinary sweet wines – Carolina sweet wines that made Duplin famous. Take a relaxing, informative tour and tasting from an expert staff that loves its craft. Plus, you can take home a bottle (or two) of your favorite.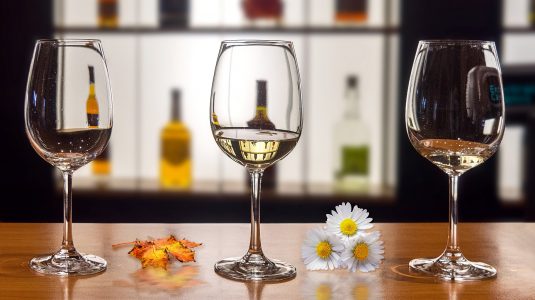 Myrtle Beach made a name for itself with calabash-style seafood. That's still a strong play here, but The Grand Strand is now home to a whole new world of delicious cuisines.
It's classy, colorful, and refined – like you and your crew. This place is why you packed the little black dress. You'll find exceptional service and a menu unparalleled. Start with domestic golden fried calamari and a hand-crafted Aspen Manhattan. See where the evening goes.
If you've packed a day full of fun or whiled the hours away poolside, cocktail hour is always a great choice. It'll give you a chance to catch up with your friends.
A spot for mixed drinks and great conversation is closer than you think. The Strand Bar is right on site at The Strand Resort. Meet for a cocktail on the first floor, and enjoy window views of the beach. It's both opulent and informal, for top-shelf liquors, handcrafted beers and more.
Bring the Girls to The Strand Resort
You can't beat the easy beach access at The Strand Resort. Have a dip in the pool or some quality girl time in the hot tub. You'll want to return again for your next Myrtle Beach getaway. Browse through all the fun things you can do around The Strand Resort. Then, book your stay with your girlfriends today.