Things are heating up already in Myrtle Beach.
We're not talking only about all the fun activities beginning to crank up in the Grand Strand. We're also keeping an eye on the mercury rising in thermometers! Summertime is a fun time to visit, but it's important to take precautions, too.
Here are a few ways to stay cool in Myrtle Beach.
Tips to Keeping Cool On the Grand Strand This Summer
1. Find a good time to go
Myrtle Beach is a stellar destination, with pleasant conditions from October through April. Summer is prime time, though, with warm weather, everything open, and a busy festival scene. To avoid the heat of the day, plan activities early in the morning and in the evening to enjoy a sea breeze.
Pop open an umbrella when you're out in the sun and you double your protection against harmful rays. Did you know beach umbrellas come with SPF protection? Plus, the cover provides a break from the unrelenting heat of the sun.
3. Bring a water bottle spritzer
A low-cost plastic spray bottle with tap water can provide a good bit of refreshment. You can also rinse off the sand on your hands and feet with one.
What's worse than getting sick from dehydration at the beach? Drink lots of cool, fresh water through the day; don't wait until thirst sets in, because that's too late. Coconut water is good for flavor, and beats caffeinated drinks, which dehydrate you.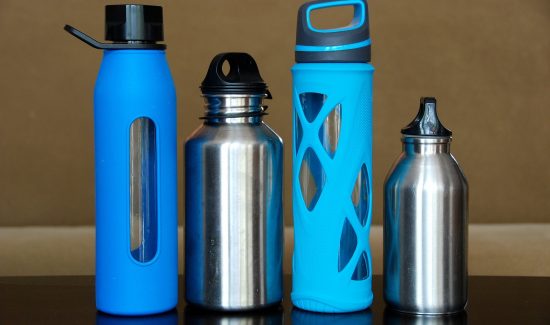 5. Bring a small portable fan
As the day goes on, the heat ramps up on the beach, so a refreshing breeze is much needed. A mini hand-held model is easy to stow in your beach bag and call upon when you overheat. A small USB fan will become something you tote everywhere this summer once you try one.
6. Avoid the hottest parts of the day
This might surprise you: The hottest time of day is around 3 p.m., not noon, generally. Get on the beach early in the day and evening. Then, head to the air-conditioned Ripley's 5D Moving Theater in mid-afternoon.
Or better yet, find a chair and chill on the tanning lawn when you stay at the Strand Resort.
Do you tend to love being out on the water and in the sun and kind of lose track of time? All that direct sunlight isn't good for you, so wearing a hat is a great, easy way to stay protected. One with a full brim is best to cover your ears, but your trusty Coastal Carolina ball cap will do fine.
A dip in the pool at The Strand Resort is a good idea, no matter what time of day. Ocean water contains calcium, chloride, magnesium, and other beneficial minerals. It's wonderful for helping wounds to heal or for soothing skin issues, such as psoriasis.
Stay cool at The Strand Resort
What a nice place to stay, with plenty of water features on-site to cool your jets. You're in for beautiful views, great value, and an amazing oceanfront pool deck here. And bring your clubs: You can book a golf getaway when you stay in The Strand Resort, so book your stay today.